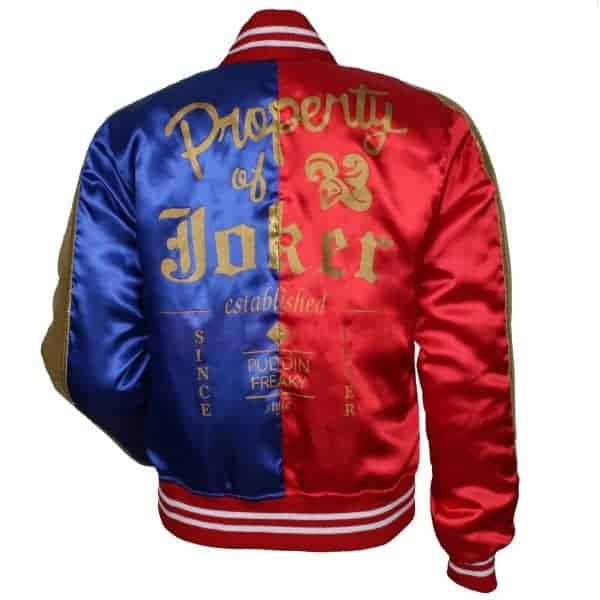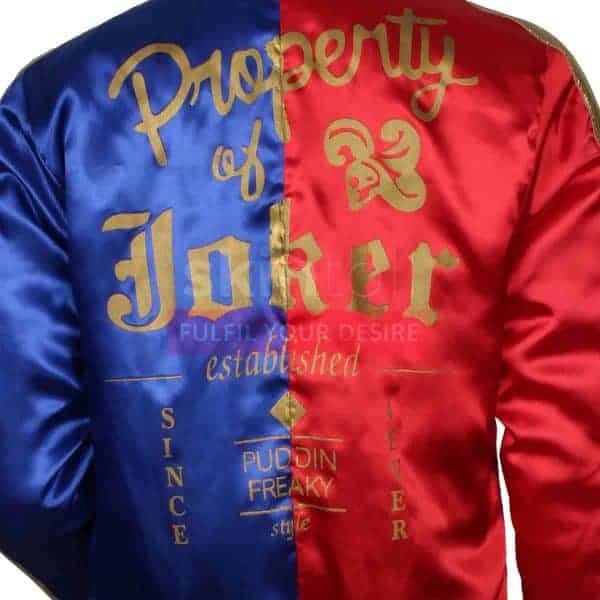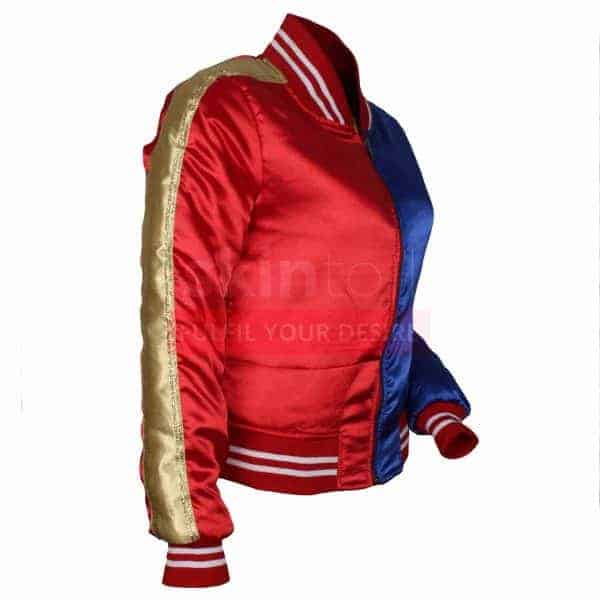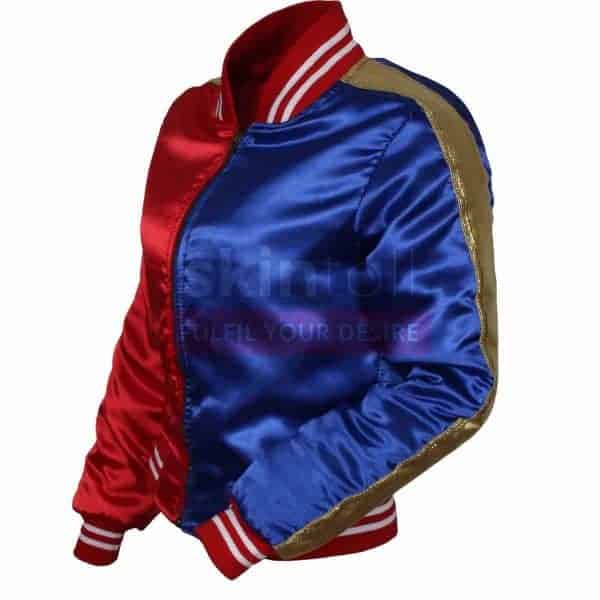 New Property Of Joker Harley Quinn Jacket
$120.00
Specification:
External: High Quality Soft Satin

Internal: Premium Lining

Stitching: Fine Quality stitching

Front: YKK zipper complete closure

Sleeves: Long Sleeves Rib knit cuffs

Colour: Red and Blue
Description
Reviews (8)
Size Chart
Description
Inspired from a very famous movie of 2016 named the Suicide Squad. Harley Quinn Jacket Worn by Margot Robbie who played the Character of Harley Quinn "Property of Joker". Harley Quinn was a fictional female super villain who was equally as insane as Joker and was the perfect match for him, She was originally a psychiatrist who became obsessed with Joker and immediately started analyzing him and soon fell in love with him and broke him lose from custody and became his partner in crime, With a Free spirit an insane mind and Harley Quinn soon because a when knowing character and a sensation among the fans. So feel the insanity and look Attractive and eye-catching with the Harley Quinn Jacket.