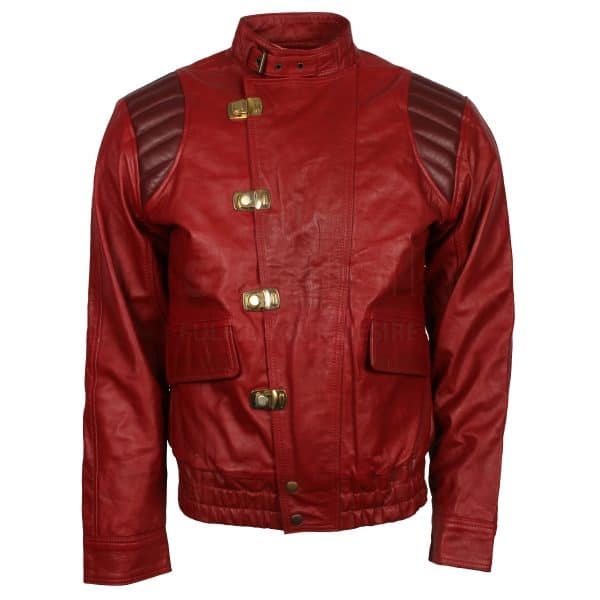 Akira Kaneda Shotaro Pill Leather Jacket
$169.00
Specification:
External: Faux Leather

Internal: Soft Internal Lining

Front: YKK zip closure

Collar: Stand-up Buckled collar

Sleeves: Long fitted sleeves

Pockets: 2 flap waist side pockets

Cuffs: slim-fit button cuffs

Color: Red
Description
The Akira Kaneda Jacket is inspired by Japanese Anime series "Akira", which star's Shotaro Kaneda as the lead character. He's a science fiction and comic Japanese anime legacy. This admirable leather jacket is an exact replica of the anime character's outfit. Therefore, the Iconic red jacket is a famous and attractive costume for all anime's fans. So, it's a modish cosplay outfit and has the epochal Capsule logo at the back. This stylish outfit is available in real Red leather which enhances the overall look of the jacket. The soft internal lining gives a comfortable feel while wearing along with the style. So, if you want to enjoy the catchy look with comfort then this leather jacket is an ideal choice. The stand-up buckled collar and 2 flap waist side pockets in this jacket give a nice and stylish look. Get it now, and enhance your personality with this akira kaneda jacket.